In the category of burners and stimulants PharmaLabs offers you again the full spectrum of its production in highest available quality. Stimulants form the core part of most multi-component burners, which is why we put them together in one category.
Fat-Burners and weight loss management supplements

The products are in form of powder, capsule or tablet with the possibility of producing a one-component burner/stimulant and the possibility of preparing a burner cocktail of different ingredients according to your ideas.
We offer an expert advice on nutrition and we are happy to share with you more complex multi-ingredient formulas that we have created.  urthermore, we can help you get a better overview of a wide range of products - all the best-known fat burners and also other products that have only recently appeared on the market.
We offer various kinds of carnitine (L-carnitine, carnitine tartrate and acetyl L-carnitine), green tea extract, green coffee extract, and always more popular Garcinia (Garcinia cambodia) in form of powder or glucomannan, chitosan and raspberry ketone in form of capsules.
The addition of chilli, soybean or white bean extract is also possible. The best-selling products that require special softgel capsules are also in our stock (omega 3,6,9 acids, CLA - conjugated linoleic acid, ALA - alpha-lipoic acid).
Stimulants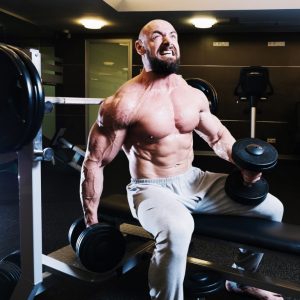 The category of stimulants is not defined chemically, but functionally and it includes substances from various other subcategories that are used to stimulate the body for mental or physical activity.
Classic stimulants, which are very popular and can be used on a daily basis, include caffeine (capsules and tablets), guarana, green tea extract, green coffee extract (also available as powder) and synephrine.
Amino acid stimulants can be used before, during and sometimes after workout. Various amino acid profiles are available depending on the desired effect. That includes stimulation before workout, increasing muscle bloodflow during training, improvement of maximal performance and more effective regeneration.
The most commonly used amino acids are Arginine (in various chemical forms), Beta alanine, Citruline malate, Tyrosine, Inosine, Ornithine or Taurine. All of these amino acids (and many others) can be provided in a separate powder form, as part of the mix or tablet version.
PharmaLabs guarantees you top quality, chemical analysis results, professional approach, express offer preparation and order processing. If you are looking for a reliable partner who will advise you professionally, share your recipe with you and help you succeed in the market, PharmaLabs is the right choice for you.
To recieve a price offer for fat-burners / weight loss management / stimulants production, please contact us!